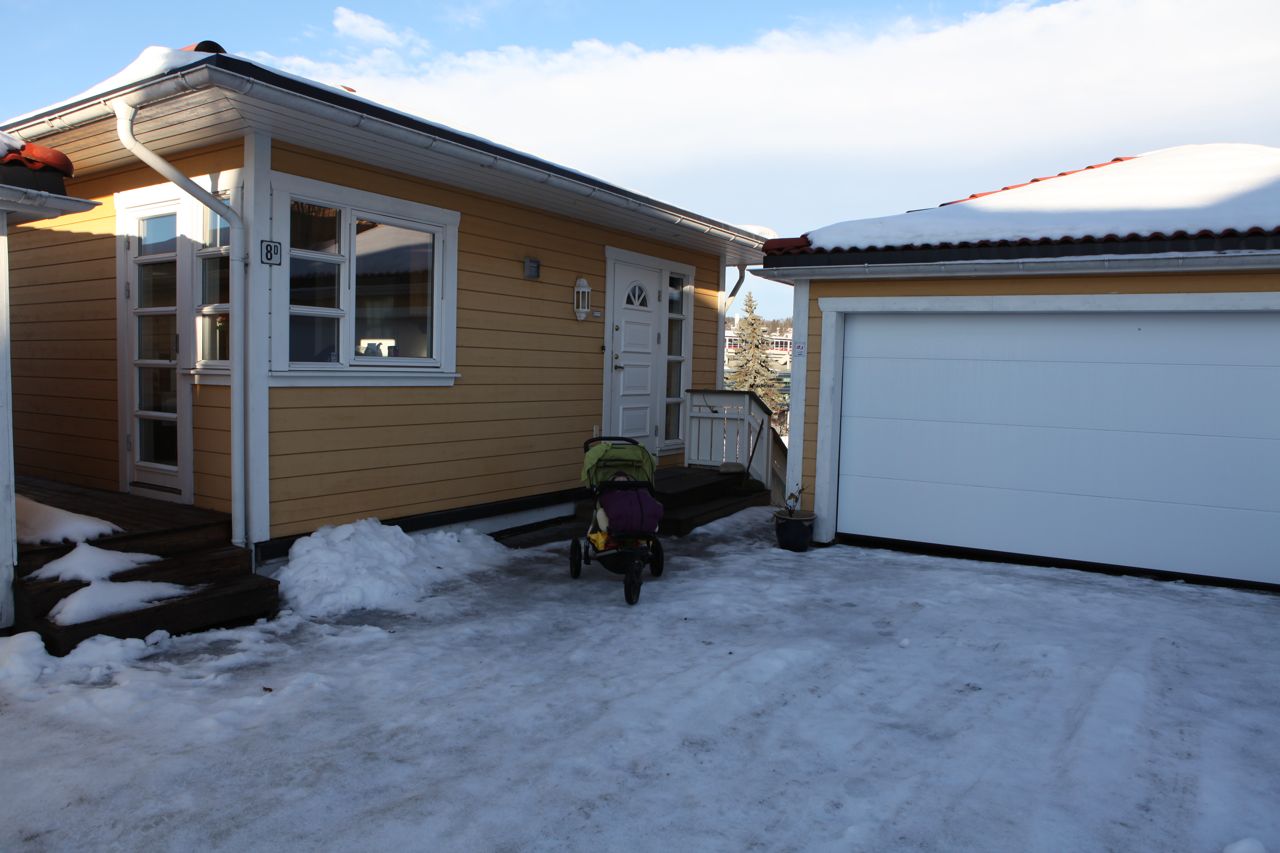 Finally, here are some more pictures from around our house! This is our house from the outside. Mary is sitting in her stroller by the front steps (although it is hard to see her). We don't actually use the garage. The windows in the front left corner look into the kitchen. Although it looks like it is only one story from this view, the house is built onto the side of a hill and is actually three stories.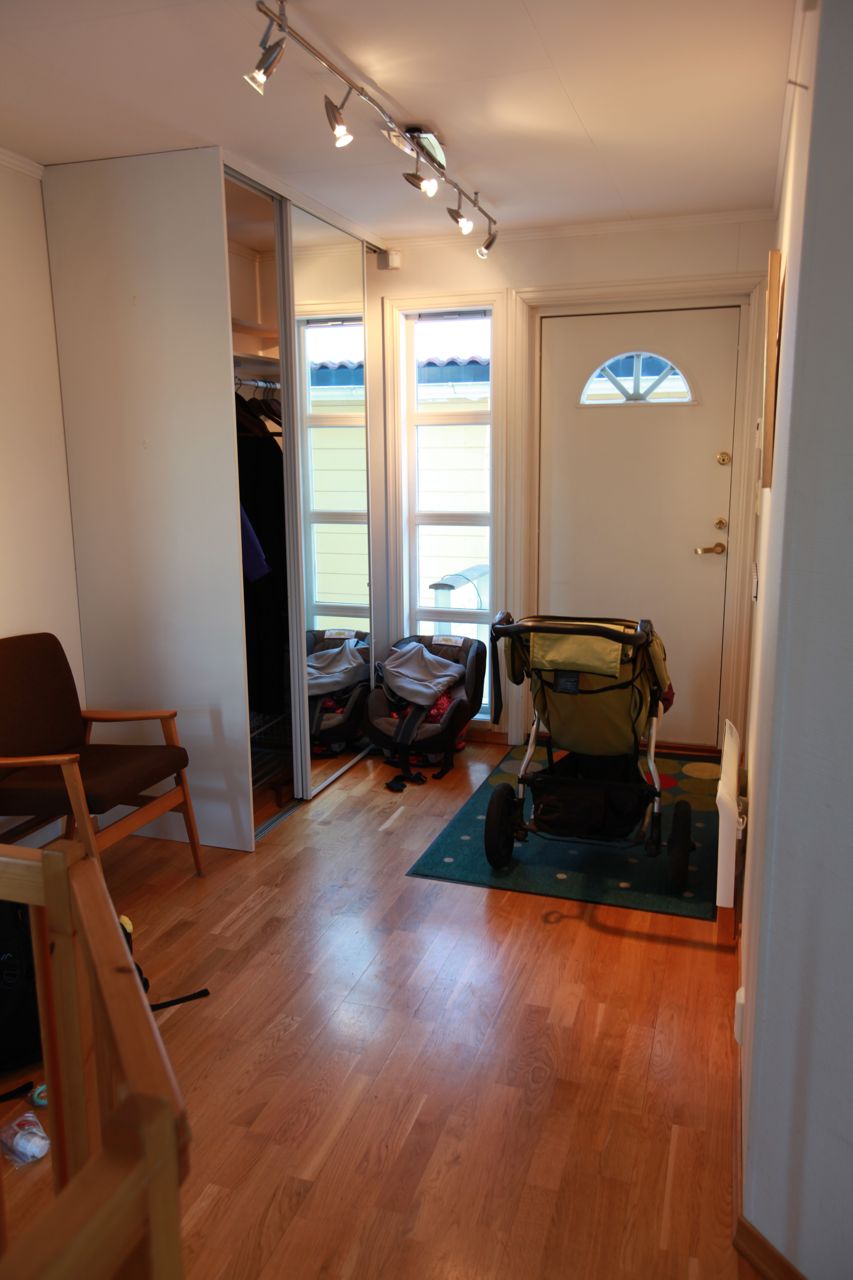 This is our entry way - looking back towards the door. There is a handy closet to hang our winter gear and a chair to sit in and take off our shoes. Mary's car seat is by the window but it doesn't get too much use these days since we don't have a car.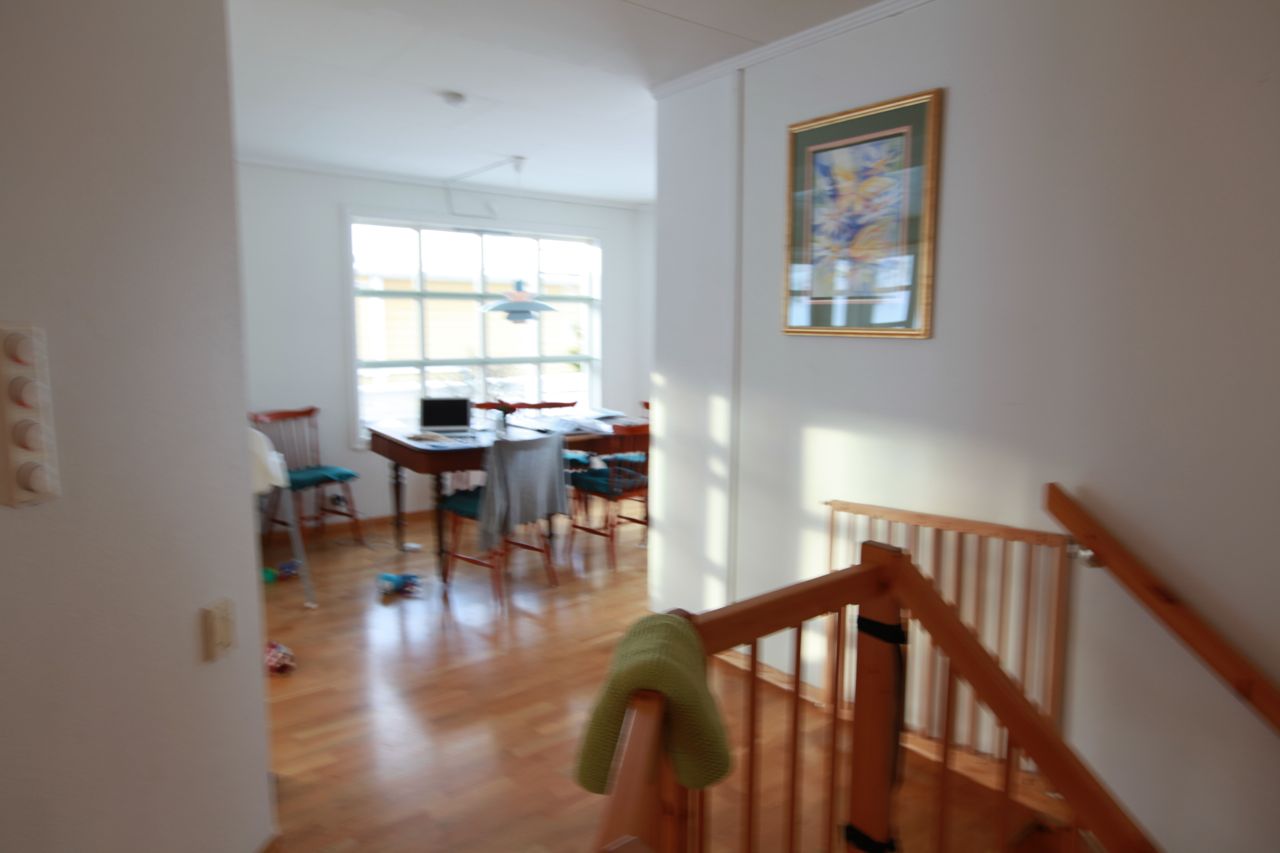 When you walk in the front hallway you come to the railing for the stairs and off to the left you can look into the dining area. (Sorry the photo is so blurry, I took it while holding Mary and it was hard to keep my arm still.) If you walk towards the dining room, the kitchen will be off to your left and the living room to the right.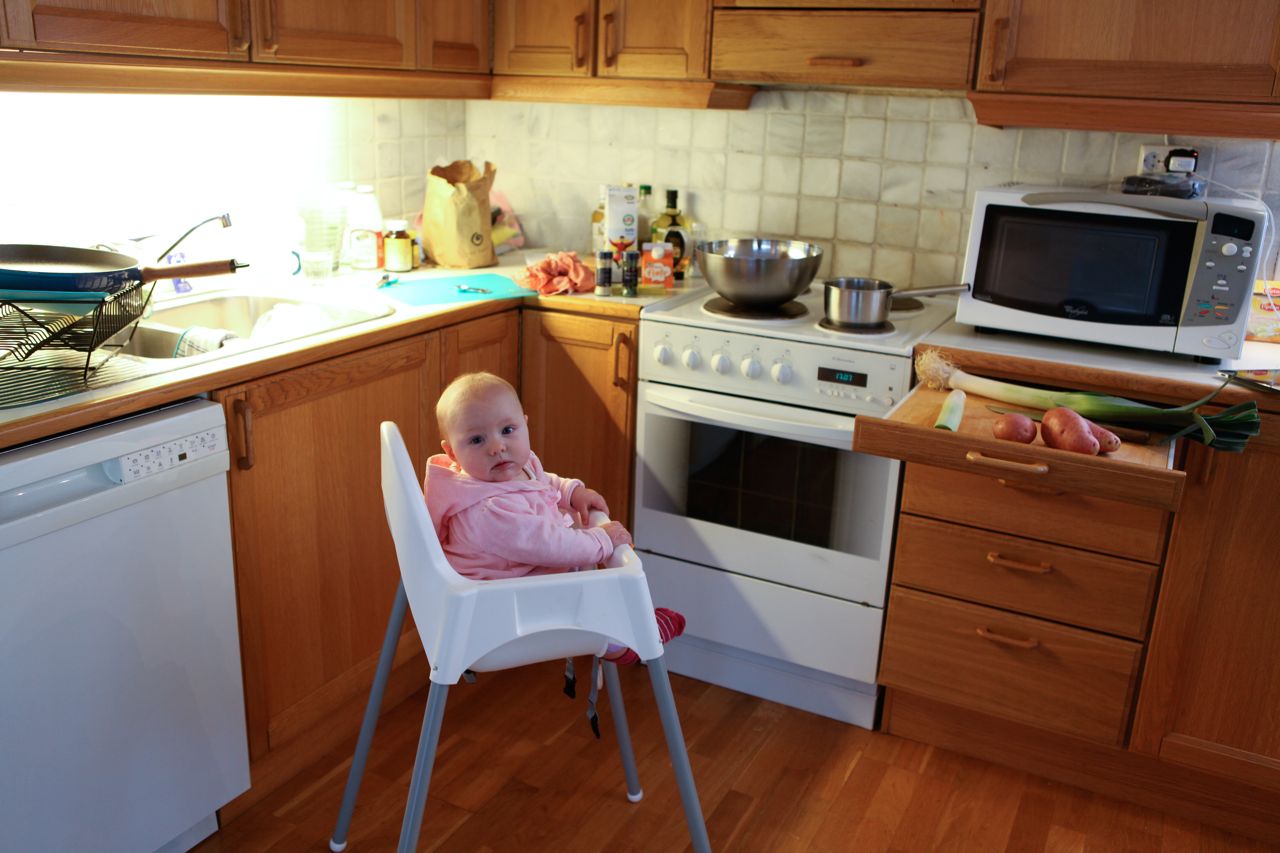 Here's the kitchen, along with my favorite little helper!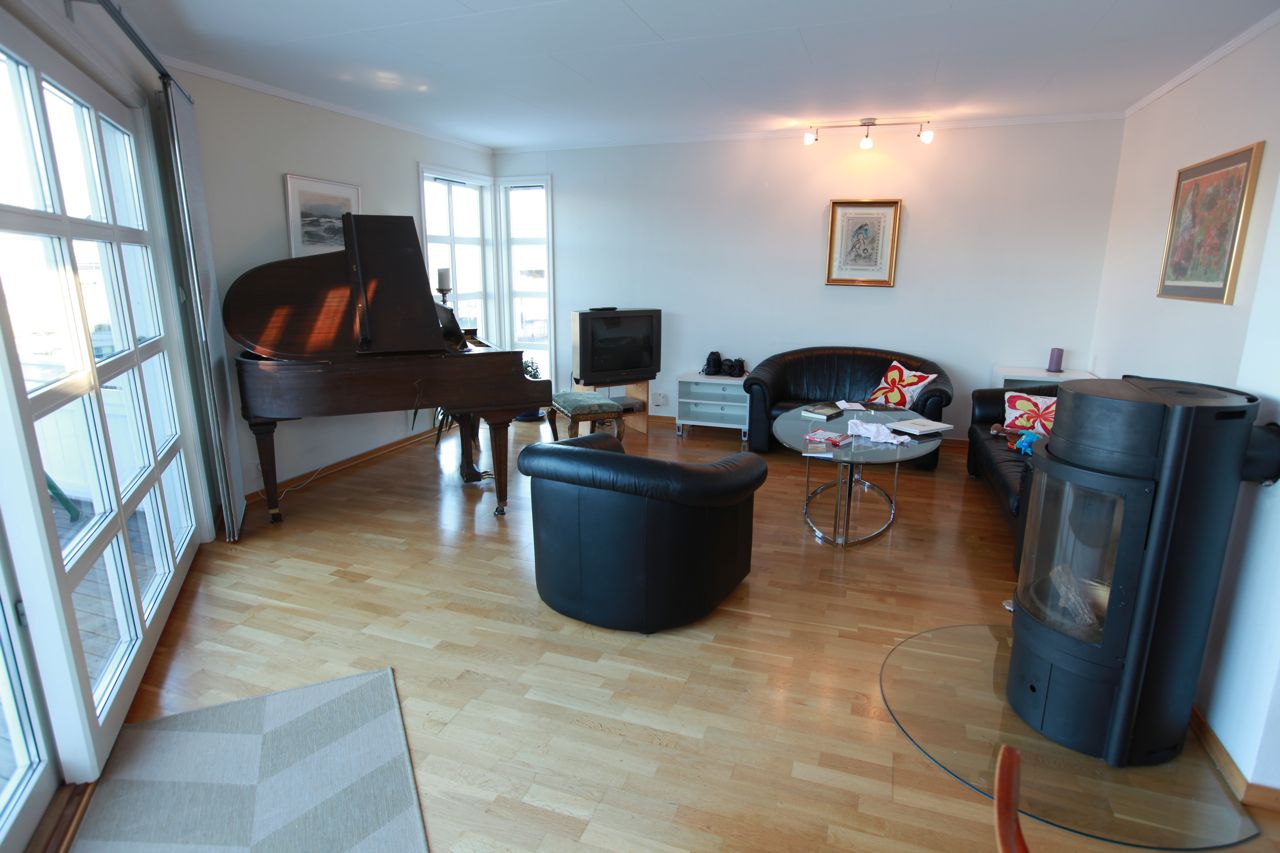 And the living room. The black thing on the right side of the photo is a fireplace. It has wood but we haven't actually gotten around to trying it out yet. The window on the left is actually part of a big sliding door that goes out onto a porch/deck overlooking the back yard.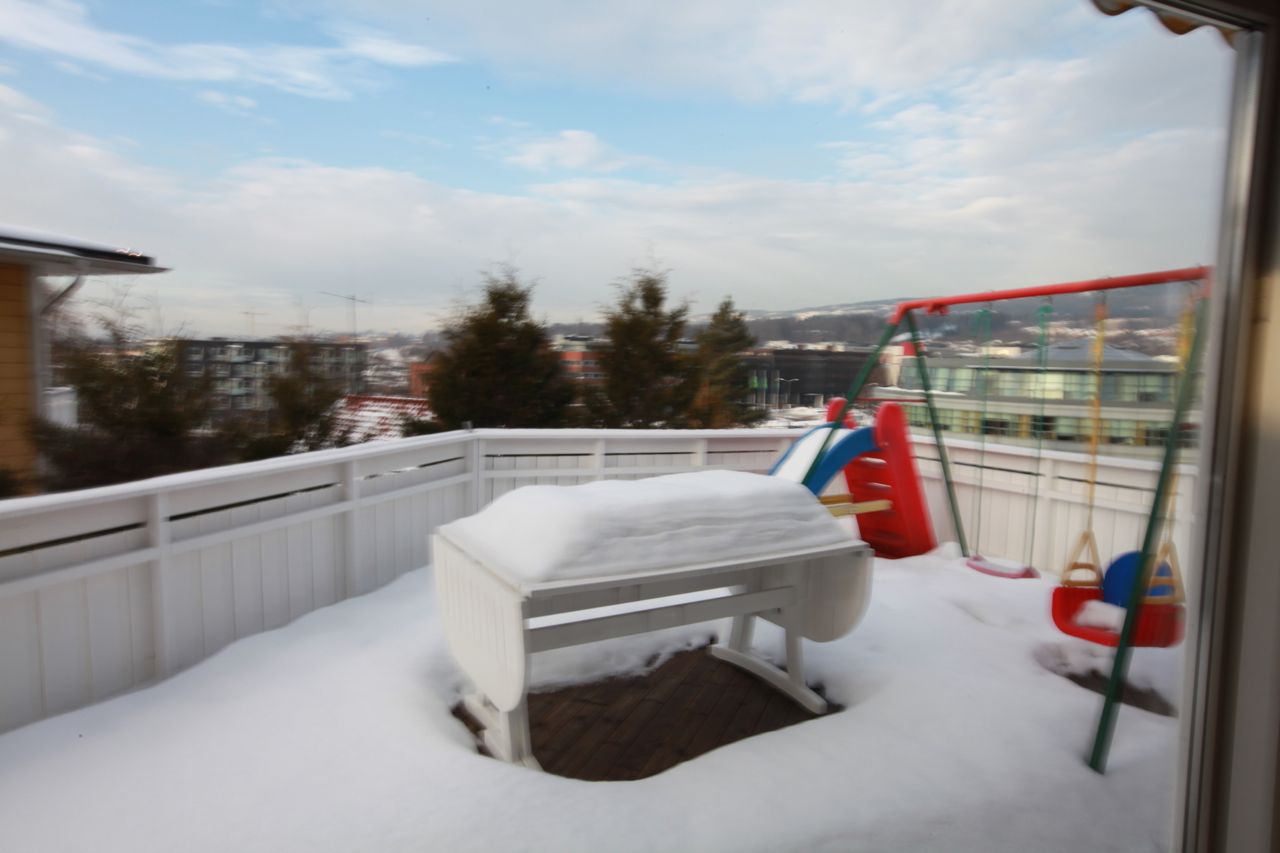 Here's a (sadly blurry) photo of the deck. I think it will be really fun to play on the slide and swingset with Mary when the weather gets better!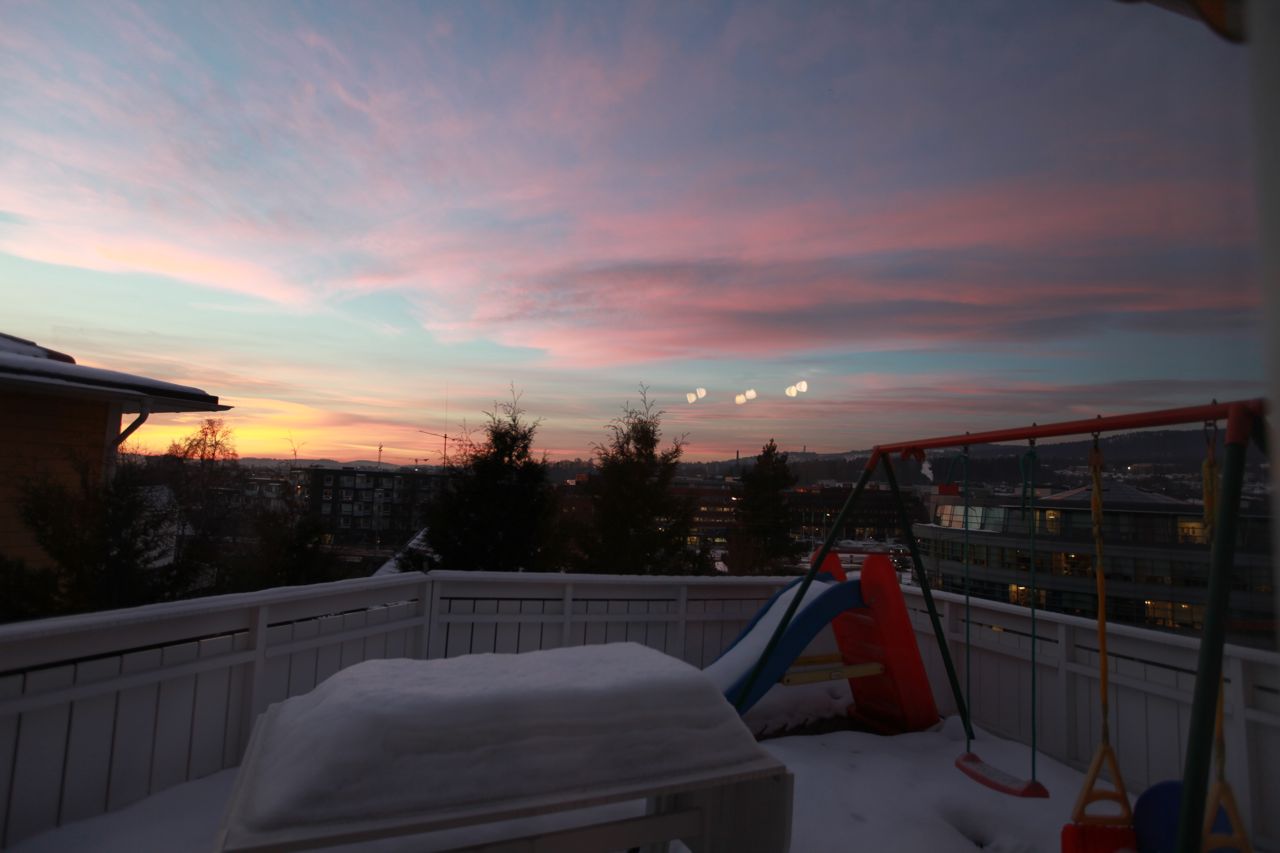 We've been able to see some very lovely sunsets from the porch and it is so nice to have the evening sun. Sunsets these days have been around 4pm so we appreciate getting as much light as we can.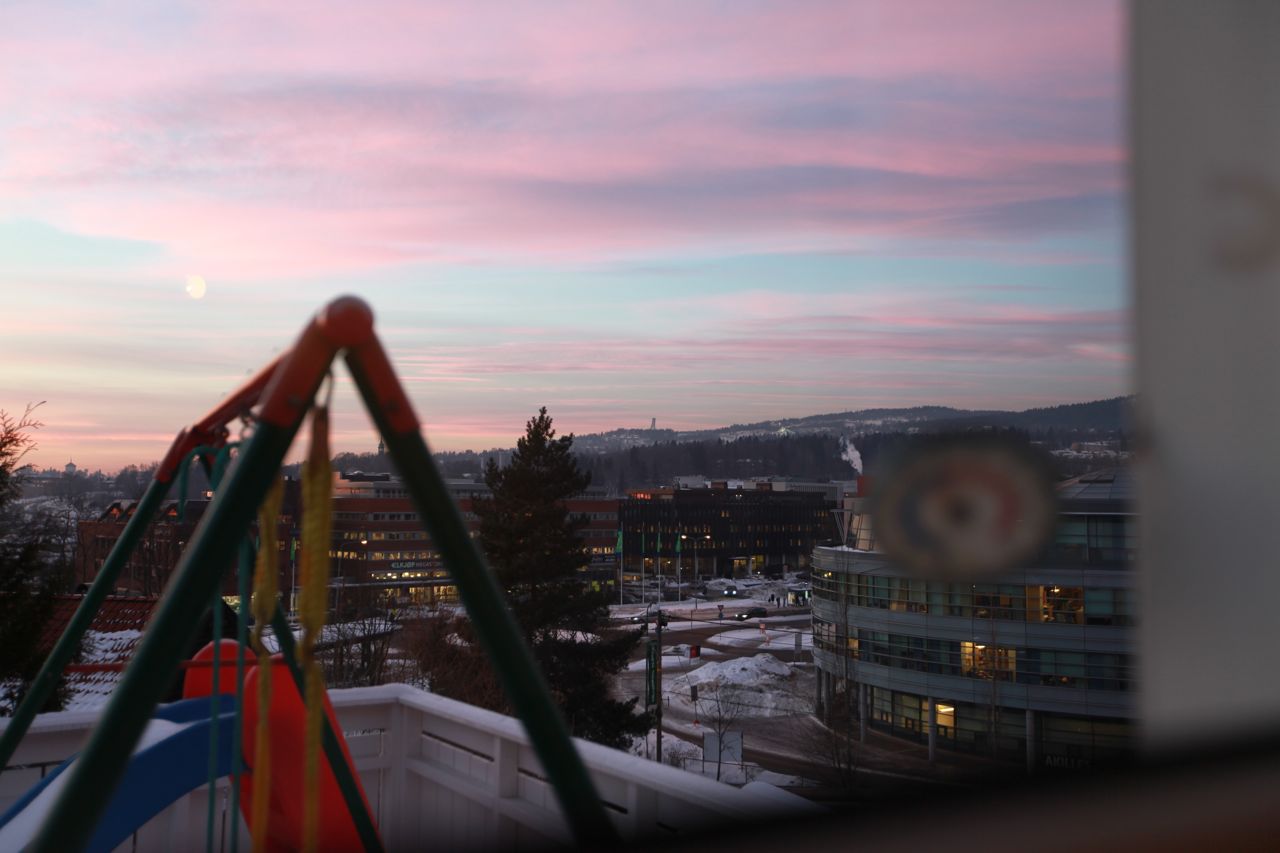 Here you can see a little bit of our view looking out towards the soccer stadium. We walk in that direction to go to the larger of our two local grocery stores.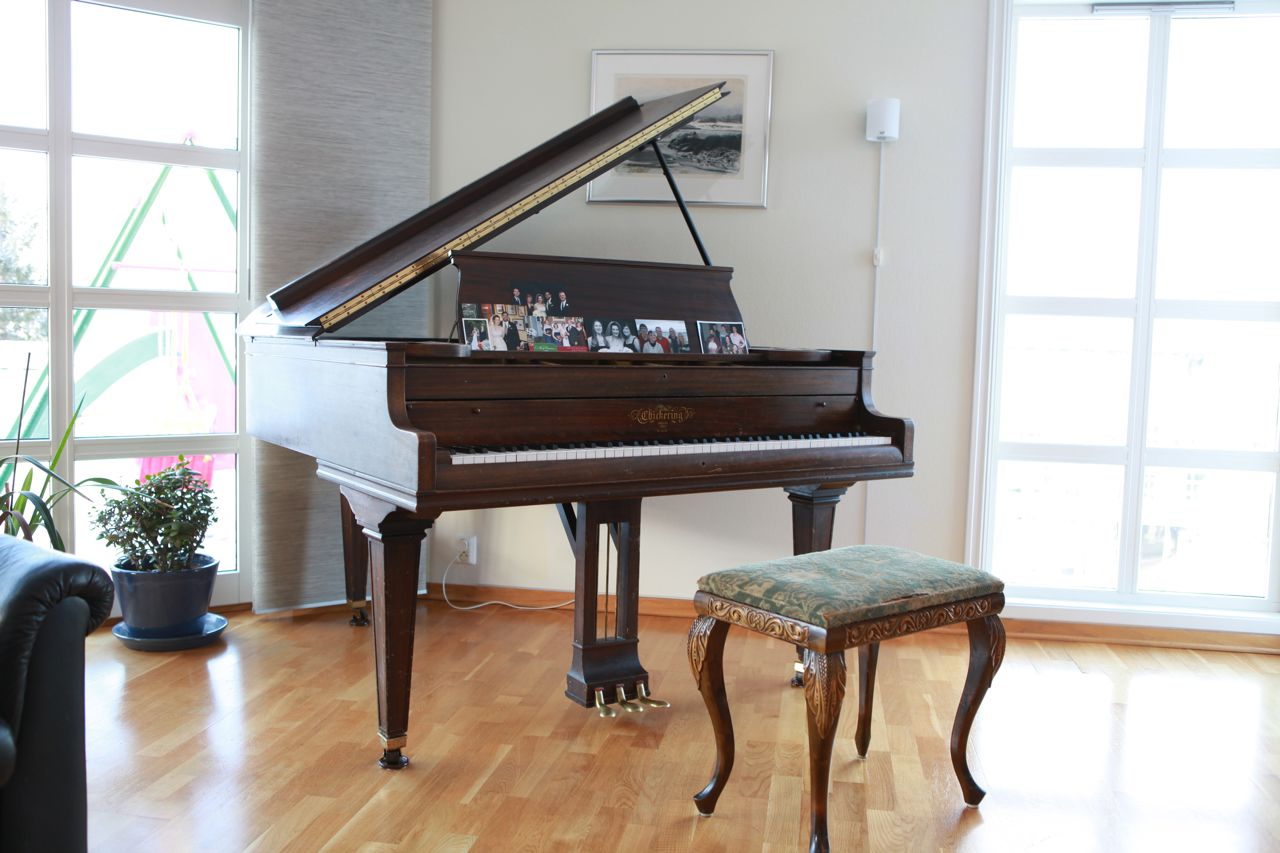 And last but not least, here is another shot of our beautiful piano! Woodley plays it some each day and it is so nice to be able to have family music times.
Sadly we'll only be able to rent this house until the end of June when the owners return from their sabbatical year abroad. We really love this neighborhood though so hopefully we'll be able to find another rental close by.
I hope you've enjoyed this quick tour around our house. I'll have to take some photos of the downstiars area soon so that I can take you down there as well. And now, I'd better do some cleaning before Mary wakes up from her nap!
~ElizabethRose~