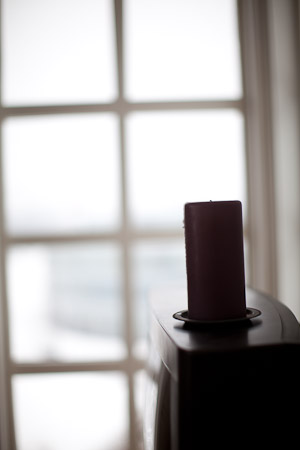 This past weekend it snowed a lot and Woodley captured some lovely photos of the snowy scenes around our house. Today it warmed up though - maybe as high as 45 degrees F and a lot of the beautiful snow melted. Since I'm not sure how much longer the snow will stick around for, I thought I'd better post these photos right away while we are still living in snowy Oslo. : )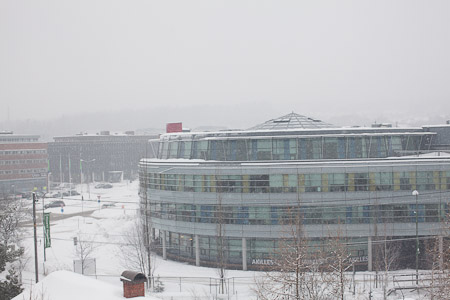 Above is the view of the soccer stadium from our front corner window. Mary and I sit on the floor by this window for awhile every day and watch the T-bane trains go by.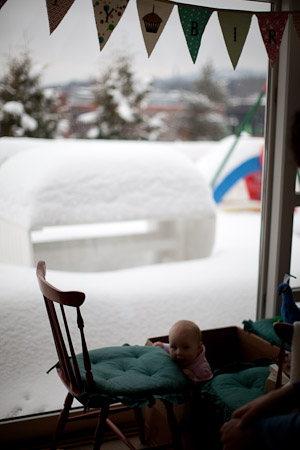 Above you can see the snow piling up on the picnic table outside on our porch. The birthday banner is still up from my birthday earlier this month. We thought about taking it down, but it makes the living room so much more festive. Mary is enjoying her box.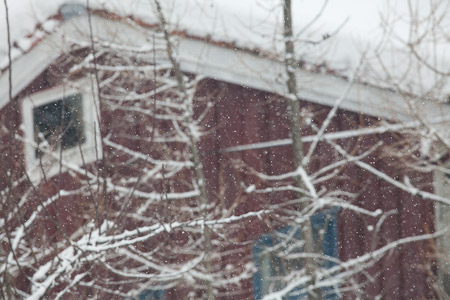 Here is a house that we look down on from our living room windows.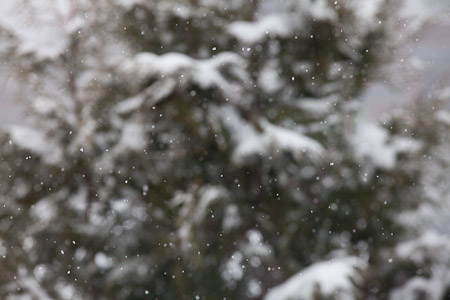 Yay falling snowflakes!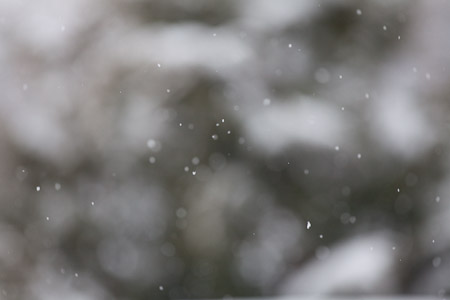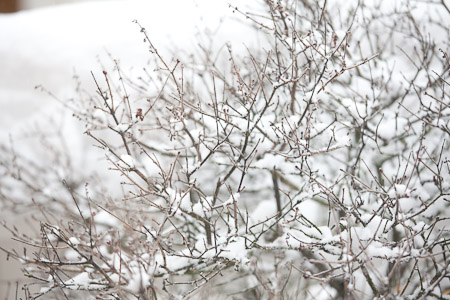 And below is a view out of my kitchen windows. I love looking at that house. It is so classic and timeless with its white picket fence and blue trim!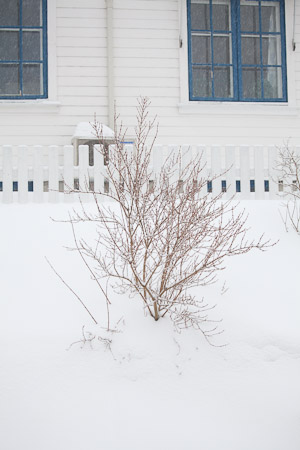 Up next is my favorite photo of the snow. So pillowy and soft looking! I think I want to print this one out and put it up on my wall!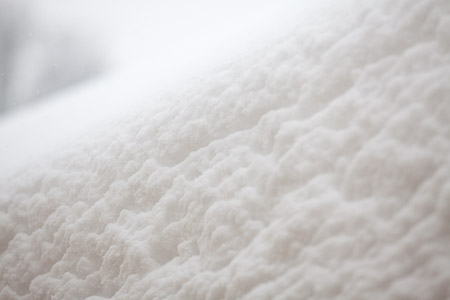 And last of all, here are some photos taken on our way home from a fun dinner and games night with Stephan and Liv. I have to admit, when I dreamed about being a mother, I never imagined pushing my baby through the streets of Oslo around midnight, dodging drunk pedestrians (really, just one very drunk pedestrian) in the middle of a heavy snowfall.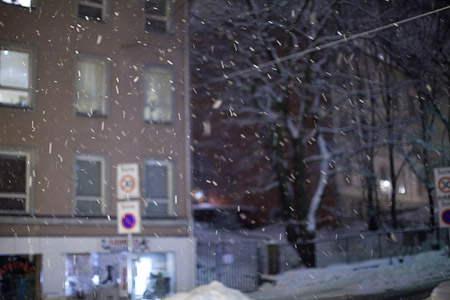 Thankfully we made it home safely and Mary was a little angel. (I do hope that one very unsteady man was able to find a taxi or something to take him home - or at least made it across the road. He seemed to be trying to make up his mind to venture out into the crosswalk when we went by, but he didn't seem to be able to make up his mind to actually try it.)
Mary seemed so happy to have finally arrived back at her own comfy bed. She didn't cry a bit as I changed her diaper and put her back to sleep. Instead, she couldn't stop smiling as she settled down to go back to sleep. She seemed to say, "I'm so happy to finally be home. I love you mommy." I'm so lucky to have such a wonderful flexible girl!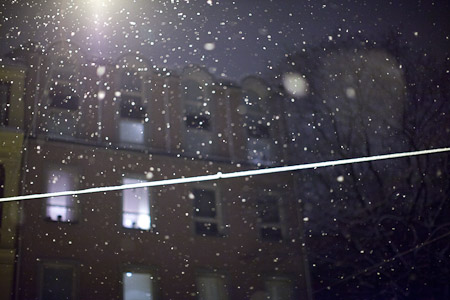 Ahhh beautiful snow! I think I'm going to miss it when it all melts, but I'll enjoy not having to bundle Mary up so much to go out and about.
~ElizabethRose~